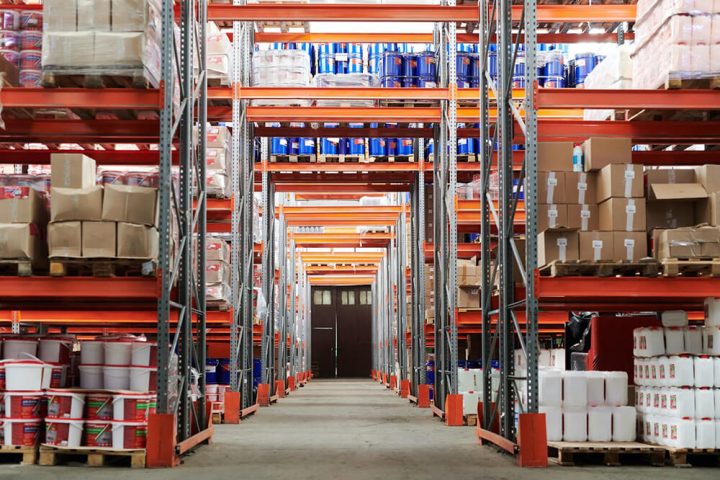 Top fire safety tips for warehouses and distribution centres
You know how the saying goes – "fail to plan, and you plan to fail." Unsafe fire safety practices can put all three business-critical elements at risk in one fleeting moment, leading to loss of product, a pause in production, or worse – injury or death.
Fire & Wire is responsible for the fire safety of many warehouses and distribution centres around Melbourne. We are experts in ensuring you never face a fire catastrophe, and have put together our top warehouse fire safety tips, so you can prevent or minimise damage caused by a fire in your building.
Is your warehouse or distribution centre adding fuel to the fire?
One of the biggest risks to your warehouse's safety actually comes from outside your business.  Quite often, it's the visitors who are unfamiliar with your space and safety procedures who pose the biggest threat when it comes to fire safety and prevention in your building.
This includes delivery drivers, visitors, and ad hoc tradespeople who come on site and don't have an understanding of safety protocols. To reduce fire and safety risk, it's good practice to ensure the warehouse has a fire system installed and all visitors undergo preliminary OHS training and inductions before conducting business in your warehouse or distribution centre. 
If you do have tradespeople on site, especially those cutting, grinding, heating, or completing other invasive work, we recommend isolating the area where they are carrying out the work so they don't endanger anyone around them. Too often, we get the call after the incident has happened. With advanced notice however, Fire & Wire can help to create safe situations so all electrical, plumbing, and other trade works are isolated before construction, repairs, or maintenance begins. This can not only reduce financial outlay following an incident, but the preparation can prevent injury or death also.
Maintaining a safe and tidy warehouse reduces fire risk
Like with any workplace, staff should be properly onboarded and have fire extinguisher training so they do not pose a risk to the building and other employees. Fire safety is everybody's responsibility, so it's important your people know what to look for, and how to act, to help prevent a fire starting. These are just some areas that should be covered in your onboarding process, and mentioned regularly in staff meetings or communicated via staff notices.
How your people can prevent a fire from starting
Smoking should be restricted to certain locations on site with wall or ground-mounted ashtrays available (powder coated metal and sand-filled are ideal) – these need to be emptied regularly so cigarette butts don't create a fire;

Staff rooms and all entries and exits need to be kept clear of boxes and collateral to prevent fire risk; 

Electrical equipment and combustible materials need to be properly maintained and monitored;

Materials such as cardboard and pallets should be properly stored and disposed of;

Electrical equipment needs to be checked regularly to make sure it isn't faulty;

Fire safety equipment, such as ceiling sprinklers, should also be regularly maintained to ensure they work when they need to, but also that they don't leak and damage warehouse supplies.
Staff should also have a clear understanding of evacuation procedures and what to do in the event of an emergency.
Staying safe in the event of a warehouse fire
Warehouse fire safety has some unique regulations. For example, roller doors need a certain sized fire extinguisher located near them. This is because of the possibility for more oxygen to enter the building compared to a regular doorway, and so the fire suppressant needs to be adequate in putting out the fire.
There should also be at least one trained fire warden working on each shift at the warehouse to assist in the event of an emergency. The warehouse should be designed with multiple exit and assembly points so there are a variety of escape routes and safe areas to congregate, given the large scale of these buildings.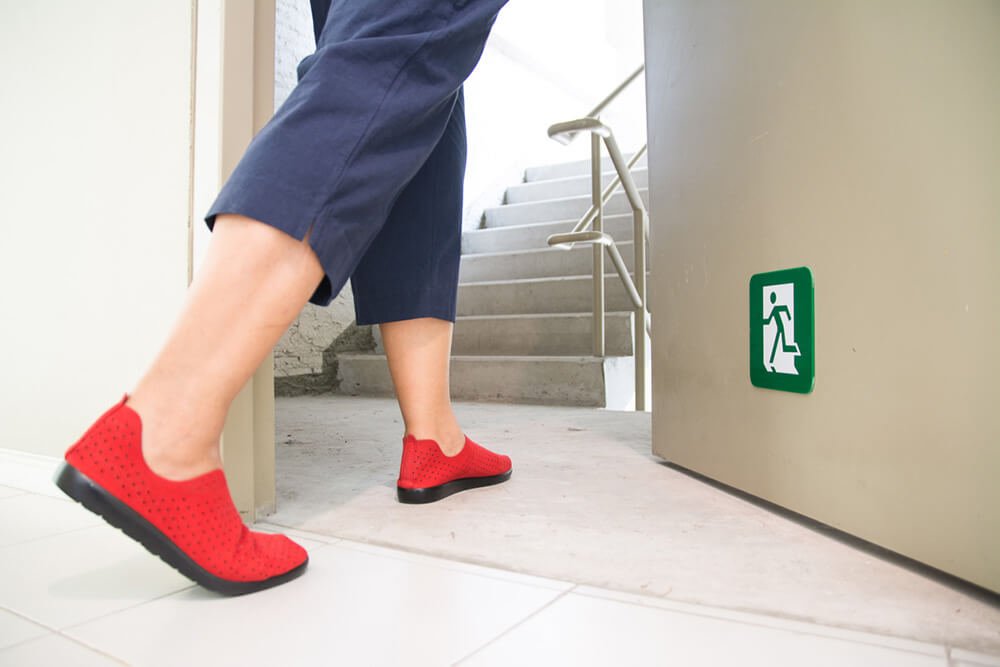 Understand the warehouse fire safety regulations at your site
Your warehouse or distribution centre is often the epicentre of your business operations. We give our clients peace of mind that their people, production, and property aren't at a great risk of fire damage, and we can give you the same level of confidence. 
Call the Fire & Wire team on 1300 295 337 or you can contact us here.