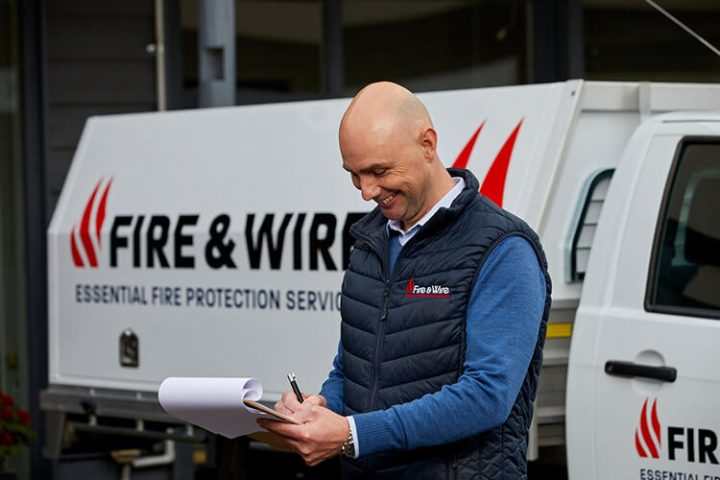 Is your business' fire block plan up to date?
Did you know there has been a recent crackdown on businesses, both by the Victorian government and insurance companies, to ensure fire block plans (also called emergency plans) are compliant?
As a compliance business, we've had to issue dozens of defect notices within Melbourne's CBD and surrounding suburbs over the past 12 months alone.
Without the proper plan in place, businesses risk a fine while also failing to provide a safe space for customers to visit. See how easy it is to become block plan compliant below.
What is a fire block plan?
Fire block plans are different to an evacuation diagram.
An evacuation diagram is a legal requirement for all public spaces, and needs to detail evacuation-related information.
This information should include evacuation procedures, fire and safety equipment, emergency exits and where to assemble if a building is evacuated. Businesses, such as shopping centres and offices, can face fines of up to $30,000 if they neglect to display an evacuation diagram – we can help you with this.
Fire block plans however, typically relate to where the fire brigade can access water pipes in the event of a fire. The plans are required to be permanently fixed in any space within a building where a fire brigade booster assembly is installed.
There are different types of block plans, including those relating to all aspects of the emergency fire system, ranging from sprinklers to hydrants.
So while an evacuation diagram is for visitor or guest use, block plans are there to be utilised by emergency services – not something you want to realise is missing when it's needed most.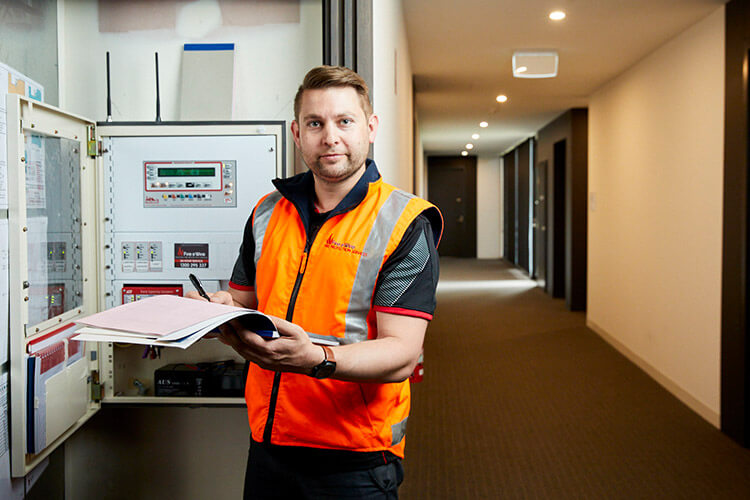 Why do businesses neglect fire block plans?
Often businesses don't realise they are meant to have an fire emergency block plan and therefore are accidentally neglecting this important emergency plan from a lack of knowledge.
Looking back a decade or two, a block plan wasn't a legal requirement, which means if your business is in an older building, there is a high chance a block plan hasn't been mapped out for the space.
If you're in a newer building, don't think you're off the hook. In some instances we've seen buildings that are as new as 12 months old without block plans, as they were never put into place by their installers.
It is the responsibility of the builder, developer, or installation company to hand over the block plans once they sign off on the completion of a public building, but unfortunately, this requirement is not always met, and the client doesn't realise they are non-compliant.
What building types need a fire block plan?
Any public building, such as a shopping centre, hospital, school, office or apartment block, that has a sprinkler or fire panel system (and all of these buildings should have this), needs a block plan.
These block plans also need to be updated if the building is renovated or has modification works carried out on it.
After working on many buildings around Melbourne's CBD and outer suburbs, we have come to realise that often property managers – even those who follow all policies and procedures and carry out monthly maintenance – are shocked to learn their buildings aren't compliant.
Our fire block plan process
Are you one of these property managers who weren't aware about block plans? Or perhaps you are a business owner? Or a commercial landlord? Don't stress, we are here to help make sure you're ticking all the boxes.
Fire and Wire specialises in assessing sites and getting them fire safety compliant. Block plans can be completed in a few short days for smaller premises, and within a month for larger multi-storey buildings.
We also frame and mount block plans after we have created them for you, using lightweight frames and steel displays for outdoor areas.
Fire and Wire can conduct a site visit to take measurements before designing and drawing up your block plan using AutoCAD.
Or, if you already have AutoCAD drawings of your buildings, with the wall and door dimensions, then a site visit won't be needed and we will be able to draft a block plan from your existing information.
We can also provide evacuation plans if you need these as well.
Get in touch with us today
Are you in need of a fire block plan? Get in touch with us today and we can work together to ensure you are compliant with all safety regulations.
Connect with a member of our friendly team to see how we can help.